Students of Banking Discuss Community Partnership at Abaad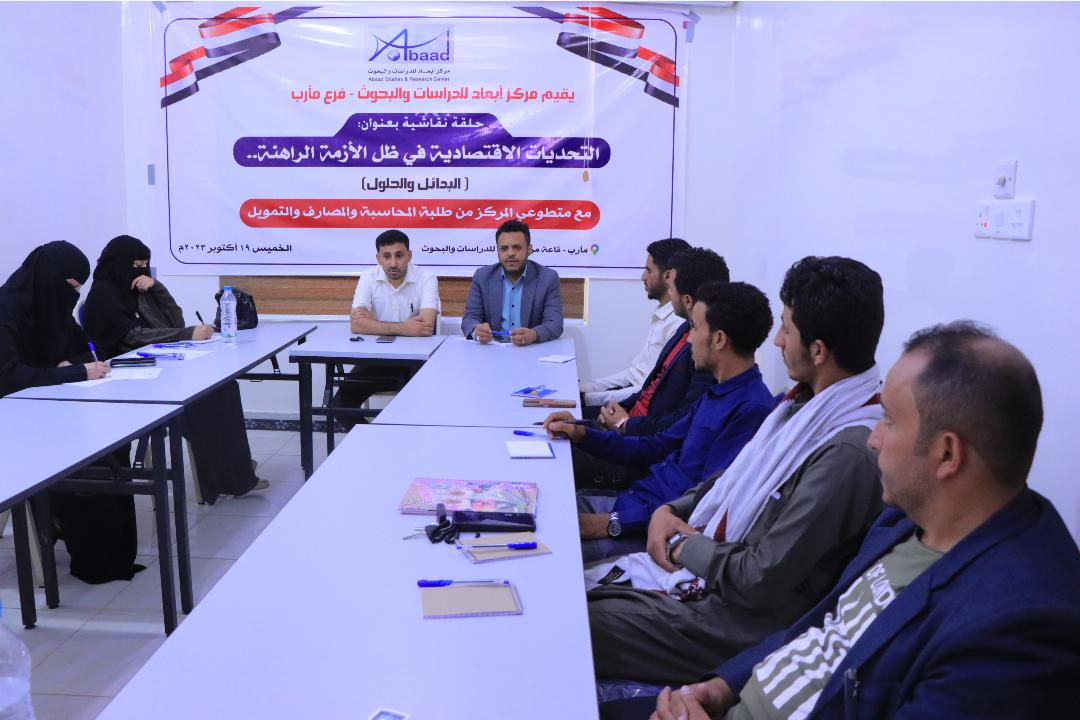 Abaad Studies and Research Center - Marib Branch, held an orientation session with students of the Faculty of Banking and Financial Sciences at the University of Saba Region, Thursday. The session comes within the framework of the community partnership program carried out by Abaad and academic and service institutions in all fields.
At the meeting, which was held at Abaad headquarters in Marib, branch director, Dr. Omar Radman, talked about the center's role in enhancing the research capabilities of university students in their various specialties, stressing that such efforts are part of the community service provided by the center.
Radman states that such programs are implemented by the center with the aim of creating partnership with academic and service institutions and reaching out to actors in them, including university students of various specialties.
At the meeting, students of finance and banking spoke about their desire to apply theoretical concepts in practical settings through institutions that provide training, including Abaad Studies and Research Center.
They added that such programs and discussion sessions contribute to improving their research skills, help them apply their learning in practice, and allow them to realize national issues and challenges in their fields and hence enable them to contribute to solutions and alternatives through studies sponsored by research centers.