Future Cooperation discussed in Abaad-AIR Researchers' Meeting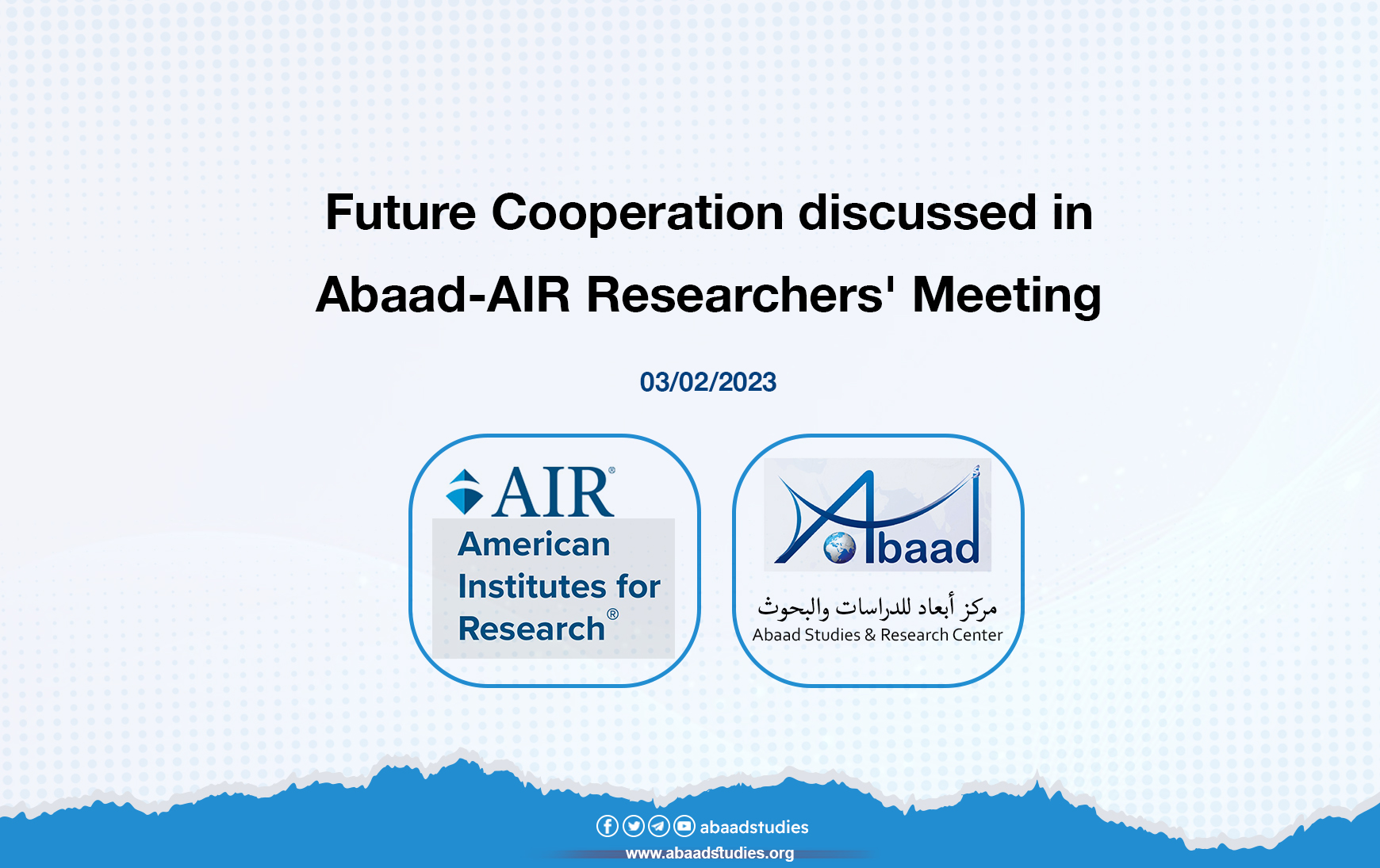 Opportunities for future cooperation and partnership in Yemen were discussed in a meeting between researchers at Abaad Studies and Research Center (Abaad) and American Institutes for Research (AIR). Participants recommended enhancing relations between the two institutions to help achieve the common goals of both in a way that serves their strategies and research and development plans in Yemen.
It is noteworthy that Both Abaad and AIR are non-profit organizations, working in the fields of research and development programs.