Abaad launches its new Strategic Forum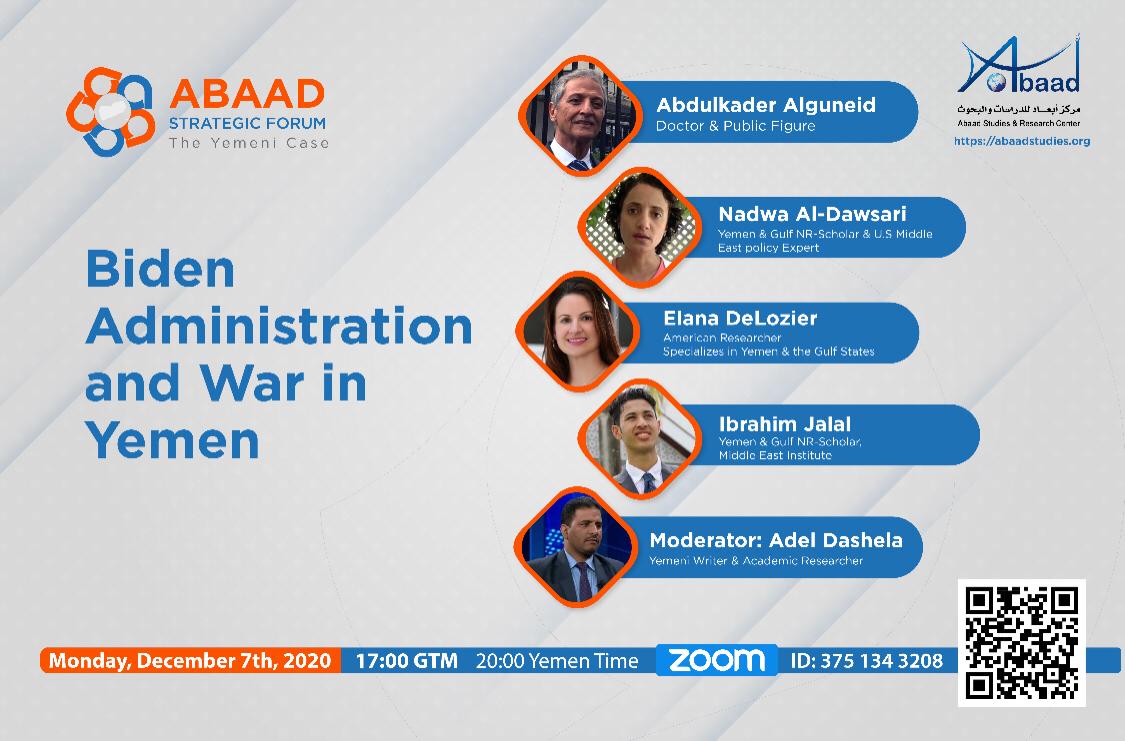 The Abaad Studies & Research Center launches the first activity of its Strategic Forum for the Yemeni case by organizing a virtual seminar on "Biden Administration and War in Yemen."

The seminar is going to take place on Monday, December 7th, at 8:00 pm, Yemen time, which will discuss several issues related to the results of the US election 2020 and the impacts of Biden's new policy on the future of the war in Yemen, said Dr. Adel Dashela, the seminar's coordinator in an official press release.

Dashela confirmed that the seminar will shed light on the implications of any expected US decision to designate Yemen's Houthi insurgents as a terrorist organization.

The panelists include Abdulkader Alguneid, doctor & public figure, Nadwa Al-Dawsari, Yemen & Gulf NR-Scholar & U.S Middle East policy expert, Elana DeLozier, American researcher, specializes in Yemen & Gulf states, and Ibrahim Jalal, Yemen & Gulf NR-Scholar in the Middle East Institute.