The Islamic State Organization (IS)..The Search For The Land Of Caliphate
Fıles
|
31 May 2019 00:00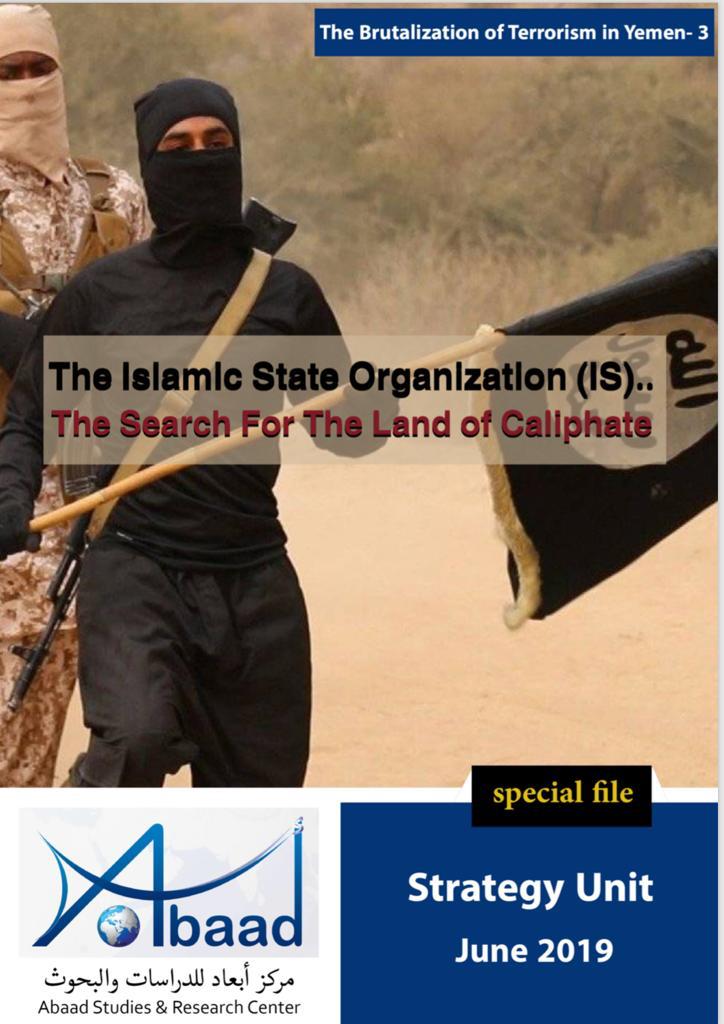 "The Islamic State Organization (IS)..The Search For The Land Of Caliphate" is a study on the IslamicState 'Daesh'. It is a part of a series by the Abaad Center for Studies and Researches about the brutalization of terrorism in Yemen.
The Abaad Center published its third file in its series entitled, "The Brutality of Terror in Yemen." The Center has published a detailed study on "Daesh" under the title "The Islamic State Organization… the Search for the Land of Caliphate".
The file of Abaad consists of two studies. The first one explains how the Islamic State was established, its leaders, its strategy, and its locations under the title "Daesh…Passing to the Organization Sate through the War-caused Vacuum."
The second study, entitled "Daesh and the Holy War with al-Qaeda," focused on the struggle between the Islamic State and al-Qaeda, which led to weakening the Islamic State and its withdrawal from some of its camps. The study predicts the future scenarios of relationship between the two organizations.
The study examined the terrain, geography and community of Qaifa area in Al-Bayda, where the Islamic State established its camps. The study enumerated weapons smuggling outlets and presented a vision about the future of the Islamic State in Yemen.